March 13, 2020 by Brittany Olson
Makah Tribe
Public Announcement
In response to the confirmed person-to-person spread of COVID-19 in Washington State,
The Makah Tribal Council, after careful consideration, has determined the need to implement appropriate measures to protect the health, safety and welfare of the Makah people and the Neah Bay community. The rapid changes with regard to COVID-19 are a public health concern and the Makah Tribe is carefully monitoring this outbreak and coordinating with Tribal, County and State emergency management agencies as the situation develops.
Local businesses have been encouraged to consider the health and safety of their patrons and implement practices that will reduce public contact, encourage social distancing and ensure that diligent sanitization procedures are in place.
Effective Monday, March 16, 2020 and until further notice, businesses and properties owned by the Makah Tribe will be limiting or closing public access.
Hobuck Beach Resort and The Cape Resort will be closed to customers until further notice. The Warmhouse Restaurant will remain open for take-out orders only.
The Shi Shi Trail and Cape Flattery Trail will remain open to Makah Tribal members, however it will be closed to the general public until further notice, as well as the 3rd Beach trail commonly used for surfing activities.
The Makah Cultural and Research Center (Museum) will be closed until further notice effective March 16, 2020.
The boat launch at Big Salmon will be closed to the general public but will remain open to the residents of Neah Bay.
We sincerely apologize for any inconvenience and appreciate your understanding continued patronage in the future.
You may visit the following websites for updates:
or on facebook at Hobuck Beach Resort
May 18, 2018 by Brittany Olson
Makah has been engaged in a subproceeding in United States v. Washington to determine the usual and accustomed fishing areas of the Quileute Tribe and the Quinault Nation in the Pacific Ocean.  Makah initiated the litigation after Quileute and Quinault notified Makah that they would enter the Pacific whiting fishery and attempt to harvest whiting before they reached Makah's fishing area.
In 2015, U.S. District Court Judge Ricardo Martinez issued an order on motions for partial summary judgment, which provided background on the dispute and rejected Quileute and Quinault's various efforts to have the case dismissed.
Judge Martinez then held a lengthy trial on Quileute and Quinault's U&A.  Following the trial, Judge Martinez issued an order determining that Quileute's U&A extended 40 nautical miles offshore, and Quinault's U&A extended 30 nautical miles offshore.  These distances were much farther offshore than the distances that Quileute and Quinault traveled to fish at treaty times (according to Judge Martinez's findings, 20 and 6 miles offshore, respectively).  They were based, instead, on evidence of whaling and sealing, and added some 2,400 square miles to Quileute and Quinault's traditional fishing grounds.  Judge Martinez also found that Quileute's northern boundary extended to Cape Alava.
Judge Martinez adopted longitudinal lines for Quileute and Quinault's western boundaries that extended well beyond the 40 and 30 nautical mile distances at which he found they hunted whales or seals, further expanding their traditional fishing grounds.
Makah appealed Judge Martinez's rulings to the Ninth Circuit Court of Appeals, which upheld Judge Martinez's use of evidence of whaling and sealing to establish Quileute and Quinault's fishing areas, but also found that Judge Martinez had incorrectly drawn the western boundaries for Quileute and Quinault's fishing areas.  On remand from the Ninth Circuit, Judge Martinez redrew the boundaries for Quileute and Quinault to more closely reflect his findings regarding Quileute and Quinault's U&A.
Makah is petitioning the Supreme Court to review of the Ninth Circuit's decision that whaling and sealing can be used to define customary fishing grounds.  Quileute and Quinault are appealing Judge Martinez's redrawn western boundaries for their usual and accustomed grounds.
Additional background information regarding the Tribe's petition to the Supreme Court, the principal court orders already entered in the case, and a map depicting the disputed areas are provided at the following links:
Makah's Petition for Certiorari — Background Information
District Court Order on Motions for Partial Summary Judgment
District Court's Findings of Fact and Conclusions of Law and Memorandum Order
District Court's Amended Order on Boundaries
April 27, 2017 by Brittany Olson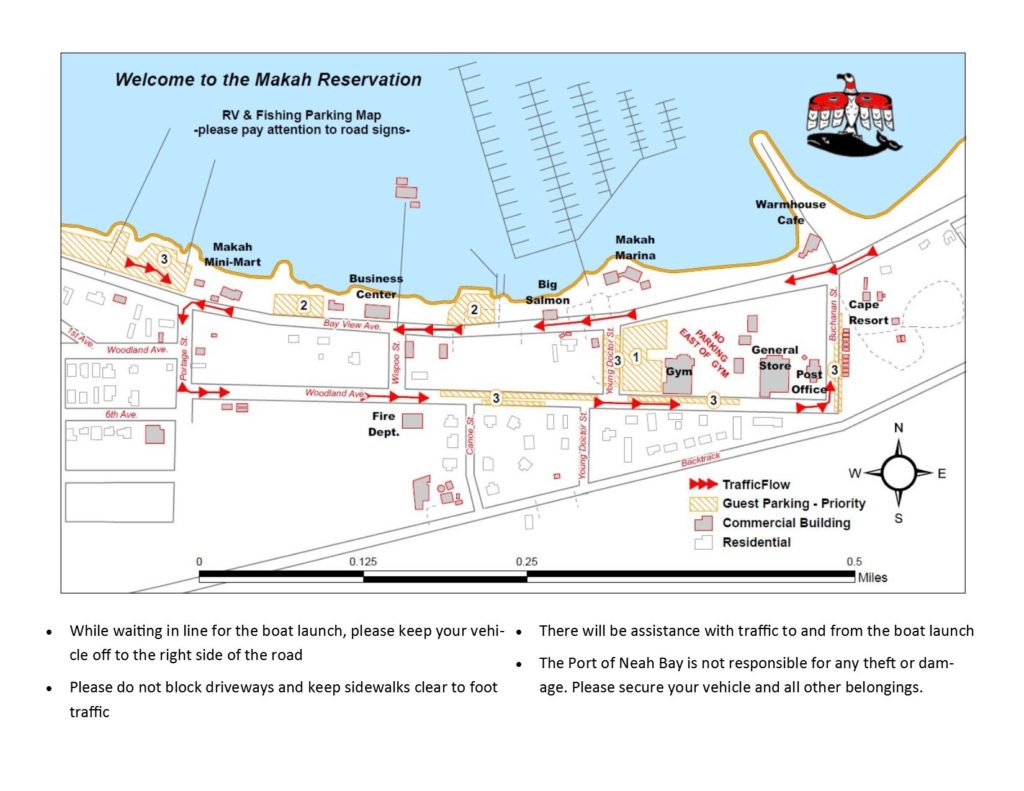 March 2, 2017 by Brittany Olson
For Immediate Release
March 1st, 2017
Contact:
Janine Ledford, Project Director
Rebekah Monette, Project Manager
Makah Cultural and Research Center
(360) 645-2711
Makah Cultural and Research Center receive $232,000 grant from National Endowment for the Humanities.
Neah Bay, WA- When the Makah Museum opened its doors in 1979, the world was introduced to Makah Culture through the exposure of artifacts excavated from Ozette Village and their thoughtful and rich interpretation by Makah Elders, whose stories and life-experiences brought both the artifacts and Makah traditions to the attention and experience of visitors from around the world. The museum has provided unparalleled learning opportunities to the public through exhibits, tours, demonstrations, and programs for nearly 38 years.
The Makah Cultural and Research Center (MCRC) is proud to announce receipt of a $232,000 grant from the National Endowment for the Humanities (NEH) Sustaining Cultural Heritage Collections Program to replace the aging lighting systems within exhibit and collection areas of the Makah Museum. The project will provide improved environmental conditions that will aid artifact conservation by reducing heat and ultra violet light. The new LED system will include timers and occupancy sensors, which together will reduce energy consumption by as much as 70% in these areas. Visitors can expect visual improvements through increased light levels within the exhibit spaces.
The Makah Museum's exhibits of pre-contact Ozette artifacts are of the highest quality and are not displayed anywhere else in the world. It is important to us to continue to serve the public as we upgrade our facilities. We will continue to stay open during the project with limited interruption in the exhibits. There will be a two-day closure on March 7th and 8th while electricians will need power to be off. Normal hours will resume on March 9, 2017. The MCRC is located in Neah Bay, WA on the Olympic Peninsula and the Makah Museum is open to the public 7 days per week from 10am – 5pm. Admission prices are $6 for Adults, $5 for students and senior citizens, children 5 years and younger are free.