The Most Northwest Point in the Contiguous United States
From the tip of this scenic trail, you can view Tatoosh Island while standing on the most northwesterly tip of the contiguous lower 48 States. Four observation decks on the Cape Flattery Trail provide spectacular views of the rugged rocks, birds, and jade waters of the Pacific Ocean. The Pacific takes on many hues depending on the weather and cloud cover from steel gray to light pink or yellow at sunset. Watch for gray whales off the Cape and sea lions on Snake Rock just east of Tatoosh Island.
Cape Flattery Trail Information
The trail is 0.75 miles from trailhead to overlook. Please remain on the main trail during your hike. A recreation permit is required.
Dogs are allowed on the trail. Please keep your furry friend(s) on a leash and do not let them leave the boardwalk.
Amenities:
Restrooms are located at the trailhead
Day Parking
RV parking is available
Overnight parking is prohibited
Picnic Tables are available near the observation platform overlooking Tatoosh Island at the end of the trail
There are no garbage cans along the trail. Please pack out your litter.
Difficulty: Expect boardwalks, stairs, and dirt sections. There is an overall elevation loss of 200 feet. A moderate amount of exertion is required to get back to the parking lot.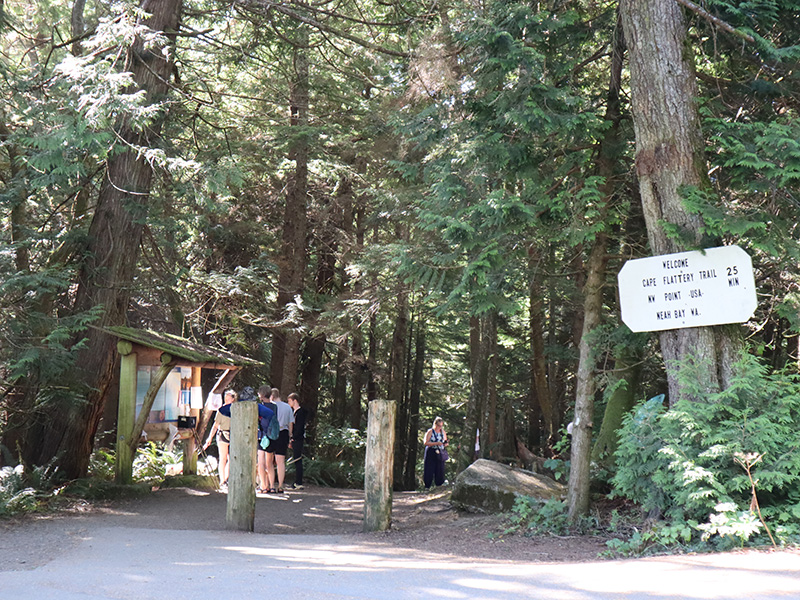 Directions to Cape Flattery Trail
Continue through town heading west along Bay View Avenue for 1 mile. Bay View Avenue becomes Cape Flattery Road if you follow the yellow lines on the pavement. The road will turn sharply left then after 0.1 miles turn sharply right once you get to the west side of the main downtown area. Follow the signs past the clinic for 0.1 miles and turn sharply left again and follow the road along the foot of Bahokus Peak. You will be on Cape Flattery Road. Continue for another 5.1 miles to the trailhead.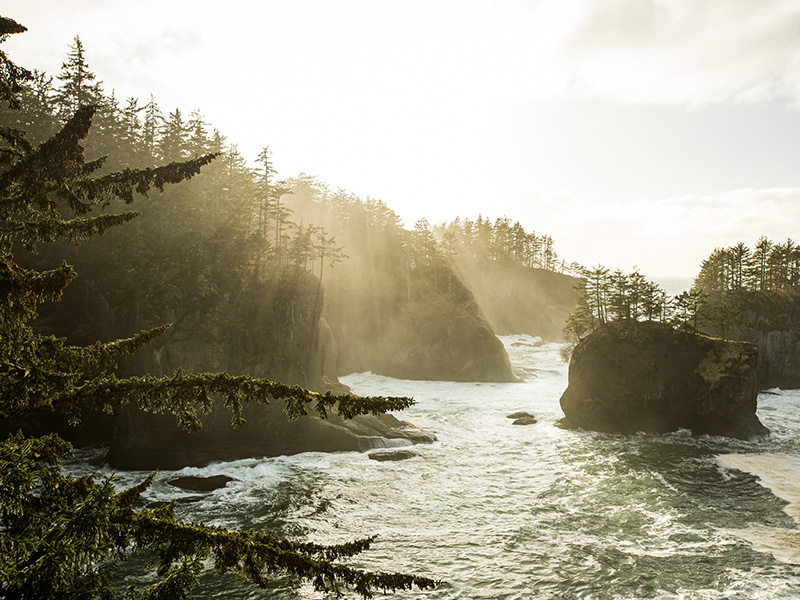 This sunset photo of Tatoosh is taken from the ocean via drone. Visitors please be aware you will be unable to get this close, therefore we've provided this image so you can enjoy the view.